Leader;リーダー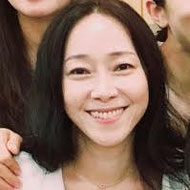 Mina MO (South Korea);
ミーナ・モ(韓国)
Languages the leader can use
English & Korean 英語・韓国語
Abstract;要旨
 This group is invited to explore somatic movement. While understanding the principle human body movement, we will find body expression materials. Hopefully we met our own graceful inner and outer movement. And we will explore space, height levels, speed of the movement and then create the stage harmony using them.
 このグループに参加した皆さんは、からだの動きを探っていくことになります。人間の身体的動きの原則を理解しながら,身体表現の方法を見つけていくことになるでしょう。自分自身の内なる動きと外に向かう動き,その優雅さに出会ってほしいと思います。空間,異なる高さ,動きのスピードを探り,これを使って,ステージに調和を創り出していきます。
Biography;リーダー紹介
 Mina Mo is a founder and representative director of the Integrated Life/Art Education Institute Poiesis. She has been doing Playback Theatre since 2000 in Korea and  She is working with educational organ, teaching artists, therapists and disadvantaged people. Including Playback theatre, Somatic movement, body-mind awareness, Expressive art therapy, Forum theatre and NVC converge into her work.
Registered Somatic Movement Therapist/Educator 
CNVC(the Center for Non-Violent Communication) Certified Trainer
Tamalpa Korea Institute Assistant Director (Movement based Expressive Art Therapy)
University Lecturer
 ライフ/アート研究所ポイエシスの創設者であり代表である。韓国で2000年からプレイバックシアターを行い,教育機関での取り組み,芸術家,セラピスト,社会的弱者への指導に携わっている。プレイバックシアターのほか,からだの動き,身体と心の意識化,表現アートセラピー,フォーラムシアター,非暴力コミュニケーションに関わる活動をしている。からだの動き療法士(ソマティック・ムーブメント)の資格を持ち,非暴力コミュニケーションセンター認定講師,タマルパ研究所韓国(表現アートセラピーに基づく動き)の副所長,大学講師である。